Welcome and thank you for visiting Tackett Motors during your used car search. We are committed to making your car buying journey nothing short of spectacular. If you're a used car buyer in Kentucky, Ohio, or West Virginia, we have a great selection of reliable used cars, trucks and SUVs waiting for you in our used vehicle inventory!a.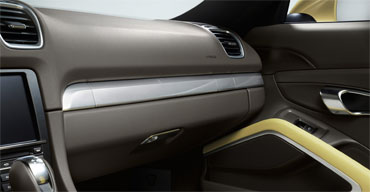 Whatever your driving personality is, or the type of car design you're after, our affordable used vehicles provide a diverse lineup of compact and midsize sedans, crossovers, pickup trucks, and SUVs that the whole family can enjoy!
Buying a car shouldn't just about getting a new set of keys, it should be about getting a vehicle that fits with your lifestyle at a great price from people you can trust! At Tackett Motors, we will work to make your car buying experience a great one. Give us a call or fill out the form on this page for more information or to set up a meeting with one of us!
Live Local, Work Local, Buy Local.

We offer upfront and fair prices, so you'll rest assured you're getting the best value possible, with no hidden or additional fees tacked on.

Quality vehicles is our priority

No need to "check with a manager" to get the deal done.

We treat our customers with respect, like family

No Gimmicks or Games – you will get a true no-hassle shopping experience.
I Highly recommend Tackett Motors. I purchased a vehicle here and was extremely satisfied. Mr. Tackett is genuine and helpful.

Cindy P.

I got my daughter a ford focus from Tackett Motors and it was the easiest transaction ever! The car was so clean and runs great! Jeff was incredible to work with and so helpful! I would definitely recommend getting a car from him! Thank you Jeff!

Heather M.

Great experience!

Anita R.

Not pushy at all . Allows you to shop around at your own pace but are they when you have questions. Very professional would highly recommend them.

Rhonda C.

His services were greatly appreciated. Prices are fair and he was completely honest with us. Very friendly and I knew when we met him, we were dealing with a good man. He put my elderly mom in a safe used vehicle that she can depend on. We drove over an hour just to deal with this dealer. Locals where I lived didn't want to budge on high prices to put an elder on a fixed income in a dependable vehicle. I highly recommend Tackett Motors for your used car needs.

Buffy R.