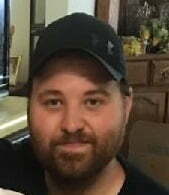 1-606-393-1006

1-606-939-1690
THE UNSPOKEN TRUTH
When you talk about buying a used car, you'll hear opinions (often unsolicited) from just about everyone you speak to. Those opinions vary from bearish to bullish and everything in between, but in the end, you need to be comfortable with where you stand. Here's what I believe:
Used cars get a bad rap thanks to greedy dealerships. Plenty of used car dealerships are more than happy to take cars in poor condition, polish them up, and pop a price tag on them that is nothing short of criminal. They prioritize profits over the well-being of their customers, giving the entire industry a tarnished reputation.
WHAT WE DO
Our team, on the other hand, take the time to cherry-pick only the best used cars. That doesn't mean the most expensive or the highest markup; it means cars that have been taken care of extremely well. We understand that the key to customer satisfaction lies in offering vehicles that not only meet their needs but also exceed their expectations.
Our rigorous selection process involves thoroughly inspecting each car, examining its maintenance records, and verifying its overall condition. We seek out vehicles that have been treated with care and attention, ensuring they are in prime shape before they ever reach our lot. By doing so, we aim to restore trust in the used car market and provide our customers with reliable transportation options
Moreover, our commitment extends beyond the initial purchase. We believe in transparency, and we provide detailed information about each vehicle's history, including any previous accidents or major repairs. Our goal is to empower our customers with the knowledge they need to make an informed decision.
By focusing on quality rather than quick profits, we can offer cheap used cars that hold their value and are reliable for long after most would let you down. We take pride in delivering vehicles that not only satisfy your transportation needs but also give you peace of mind on the road.
So, when you're ready to explore the world of used cars, remember that not all dealerships are created equal. Choose a dealer like us, who places your best interests at the forefront and goes the extra mile to ensure your satisfaction. With our carefully selected inventory, fair prices, and dedication to customer service, we're confident that you'll find the perfect used car that fits your budget and exceeds your expectations. Apply Today!